As fast fashion takes over the world, Lancaster, Pennsylvania offers a more sustainable option.
By Abigael Martin
In recent years, a new trend has taken over the world: fast fashion. As trend cycles have sped up, companies have started to create cheaper clothing that is made to wear a few times before being thrown away for the next trending item. The environmental impact of fast fashion is detrimental to the planet, with its use of toxic dyes, cheap fabric, and a high amount of textile waste. There is also a human cost, as fast fashion workers often work in dangerous environments for low wages.
But there is an alternative to fast fashion that not only has positive environmental impacts but also supports local businesses. Lancaster City, Pennsylvania is flooded with vintage stores that provide unique clothing options that will protect the environment and human lives. Here are a few examples, but vintage stores pop up all over the place and wherever you are, you can usually find vintage, used or second hand stores around town.
Redeux Vintage
17 N. Prince St, Lancaster, PA.
If you're looking for a trendy and contemporary vintage store, look no further than Redeux Vintage. The married owners of the store have worked to collect the best vintage goods and apparel since 2005. Specializing in vintage clothes from the 1980s and 1990s, the store provides a wide variety of choices for any fashion lover. From vintage teeshirts to eccentric accessories, Redeux Vintage targets a younger audience, while still keeping its doors open for costumers of all ages.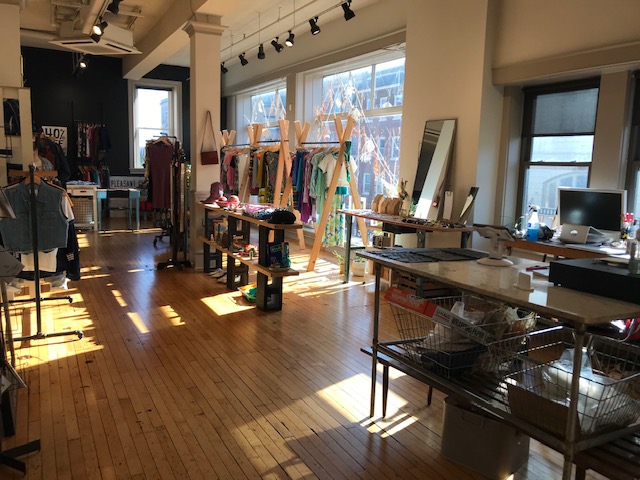 The Scarlet Willow
320 N. Queen St., Lancaster, PA.
The Scarlet Willow is a two-floor store full of carefully curated and affordable vintage finds. The second floor features a mix of apparel that extends from the 1940s through the 1990s, including both women's and men's clothing. The first floor is devoted to other vintage finds, such as cameras, toys, and furniture. Whether you are looking for sweaters and blouses or hats and accessories, this store has it all.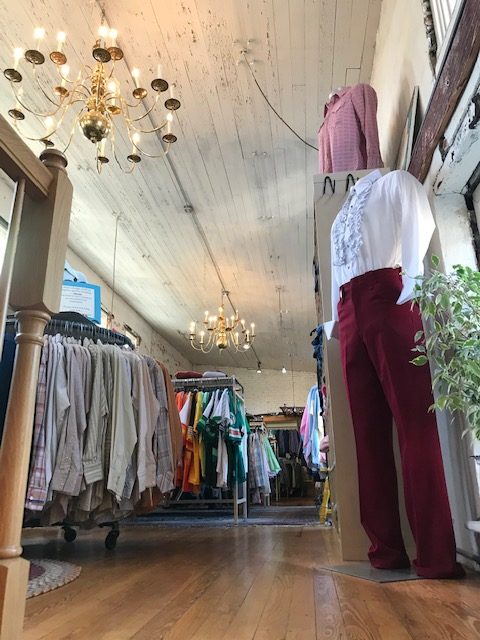 Building Character – Smilin' Gal Vintage Clothing
342 N. Queen St., Lancaster, PA.
As Downtown Lancaster's largest retail destination, Building Character offers a wide variety of vintage, recycled, and handmade goods. With a collection of 70+ independent shops, there are many options to explore. But if you head up to Warehouse A's second floor, you will find Smilin' Gal Vintage Clothing, an affordable option for all your apparel needs. A large majority of the stock includes party and formal dresses, but there are still options for your everyday closet.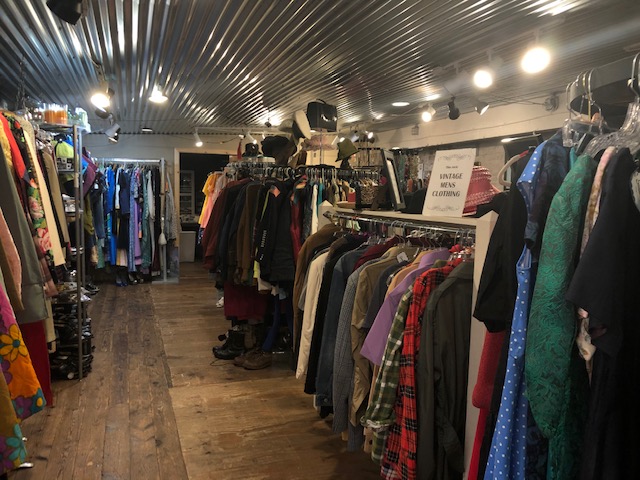 Telltale Dress
334 N. Queen St. Lancaster, PA.
The owners of Telltale Dress work hard to save timeless apparel from the past and give them a new life in the modern world. This store is more expensive than the others, aiming more towards an older audience. Their apparel specializes in the 1930s through 1960s dresses, while also offering many other options, such as jewelry, apothecary, home goods, and paper goods. If you're looking for well-curated vintage clothing for a special occasion, Telltale Dress is the store for you.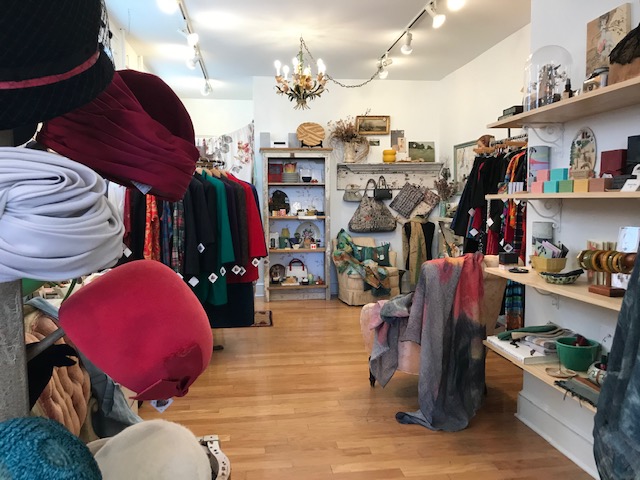 But wait, there are more options!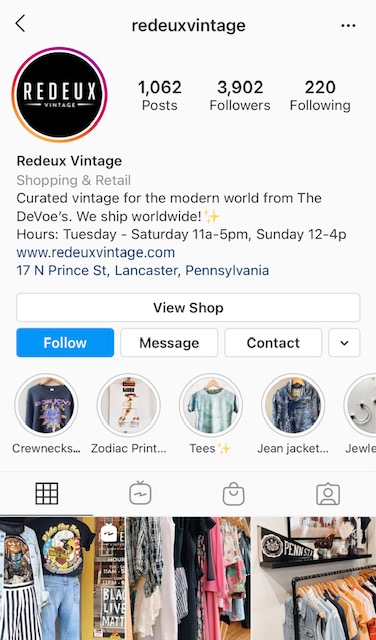 If shopping in person isn't for you, there is a perfect alternative for your vintage clothing experience. In the age of technology, online shopping as risen in popularity. And with it, Lancaster City stores have adapted their way of selling to fit this new era by moving to Instagram.
Redeux Vintage is known for its online presence, building a following on its Instagram page that is constantly on the search for its next thrifted find. The Redeux team posts daily on their Instagram stories, showing off clothing and accessories with the price listed beneath. If their followers see something they like, they simply message the shop and pay online. It's simple, fast, and the perfect alternative to in-store shopping.