by. Antonio Cosby
Local Charity teams and volunteers are looking to pursue their mission of providing shelter, helping people fight drug addictions and consistent meals for the less fortunate in the city of Lancaster.
Local Charity groups and volunteers in Lancaster are trying to lower the poverty rate by providing a safe and comfortable environment for people to get cleaned, a fresh start and a transition over from their destitute lives. For people who want assistance those charity groups will provide the resources needed so people can work towards their paths of self-sufficiency.
Reasons for Poverty increase in Lancaster:
The required household income for Lancaster County has increased by $2,255
Lancaster's population in the city and the county slightly increased
unemployment ticked down 0.5 percent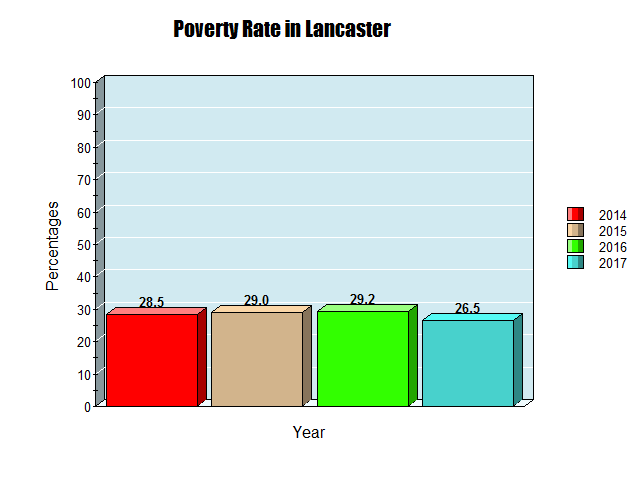 It is hard for people to sustain a comfortable lifestyle when people can't afford to fulfill these requirements. That's why local charities are working to help these people meet certain needs to be able to live own their own.
Water street Missions History
A charity program called Water Street Mission was founded by Dr. Ezra Sieber and his wife in May, 1905. It started as a small business for people living in Lancaster to come together and talk about God's word. In 1916, the small business began satisfying the needs of the poor and less fortunate residents in Lancaster, with the debut of short-term shelter for families. The meals were about 10¢ during this time for those who could afford it and free for those who couldn't. After twenty years of social services in the 1930s this decade was pretty efficient by giving back to the City of Lancaster. The Mission began freely providing baskets of food and other materials to families living in indigence in the city, and the first Christmas Dinner was served in 1937.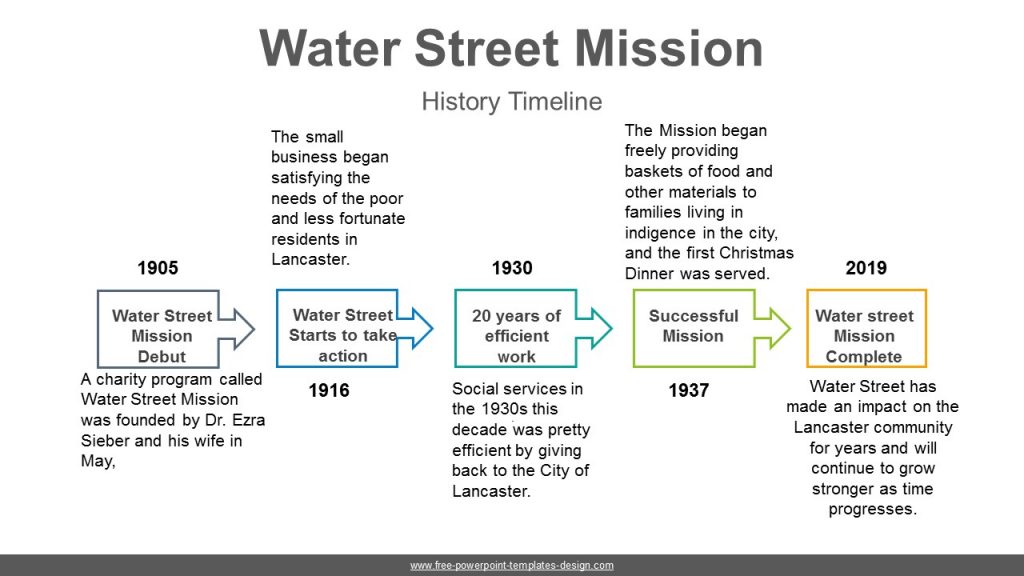 Currently, The Water Street Mission has several ways people can contribute to helping the population that's in poverty. They offer food services you can volunteer for which consist of serving meals, maintenance work, caring for children and helping kids who didn't finish high school get their GED. Another service that is being provided are giving away dress attire's, Water Street has made a petition with thrift store experts and community aid to care for clients clothing needs. Water street Mission locations are Christ Lutheran Church on 407 Lafayette Street, Bright side Baptist Church on 515 Hershey Avenue, and West End Mennonite Church on 20 N Charlotte Street. Other Community center who have a similar mission are Milagro House, Community Action Partnership and the Transitional Living Center.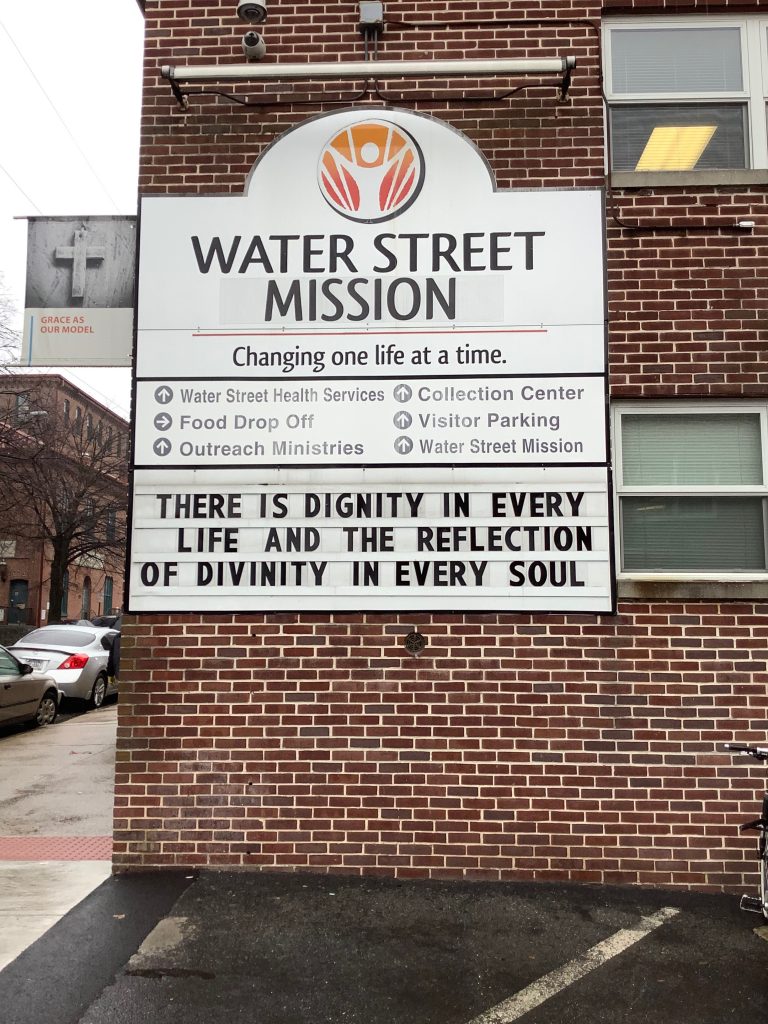 Community Action Partnership
Poverty impacts people who are beneath middle class, have few resources to survive, lack of food, shelter, lack of clothing or even just the simple essential required to keep up with your hygiene. Well, the Community Action Partnership is an organization that can help in all those areas. Community Action Partnership provides Education, child development, health sustainability, household stability. This community center and other Community Action Agencies appears across the nation with the purpose of abolishing poverty in local communities in 1964. These community centers work as an alliance to make sure each client is connected to the most advantageous services for their needs. Each community center has been created to meet the needs correlated to poverty within the community it serves. A significant part of their devotion is to ensure that this goal is accomplished without getting rid of low-income residents and substituting them with more self- sufficient ones. There have been disastrous impacts on communities in Lancaster and around the country. Community Action Partnership are committed to helping people with additions, unbearable circumstances and solvent development that supports residents.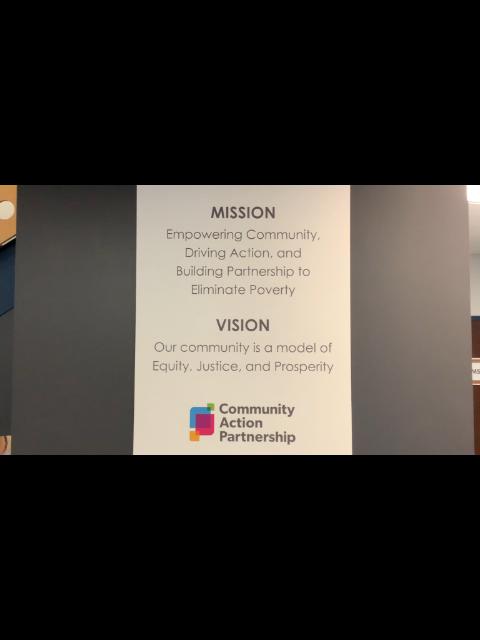 Poverty circumstances
Poverty is a dysfunctional state that discourages people to get back on their feet. When being born into poverty it's very difficult to get out of those circumstances especially when you have little to no resources to better your habitat. Water Street Mission can provide those resources that less fortunate people are eager to have. They provide food, shelter, transportation and even mental and dental assistance for their clients as well. This community center is a home for people who don't have one and need the supplies and tools to sustain their own lives without the assistance of Water Street.
Solutions to Poverty
Community centers like Water Street and CAP are great solutions to making the community more comfortable and a better place for living. These facilities help clean up the streets, give people a second chance at being able to manage their lives and give people who never had a chance that experience of being sustainable. Both of these facilities give back to the community and are willing to help destitute children as well as the parents. Which is also beneficial because the children also have an opportunity to have feasible lives. Making sure people that live in poverty get acquainted with this system and giving them a helping hand shows that there are people who care about other who have less.
Profiles for community impact leaders
The chief impact officer of the Community Action Partnership is Vanessa Philbert. When I went to visit the CAP site she explained how important it is to her for the people who are in poverty in Lancaster city to know they have a support system that can better their lives. She also makes sure that children who are living in these same conditions get educated so they are not missing out on knowledge that could help them in the future. She has come up with several development plans to make CAP better each year. Mrs. Vanessa's motive is to ensure that people get the required care to live healthier lives.
When I took a trip the Water Street Mission facility I met a women who of great assistance to me named Lori Ober. She is the Church Ambassador & Volunteer Services Assistant. Her job is to recruit people who want to get saved and taught the word of God. She also volunteers to help serve the less fortunate in the community. She finds pleasure in helping others and she enjoys seeing people better their circumstances from what they once were. Mrs. Lori dedicates her life to putting others before herself and making sure children are learning the ministry.
Sources
https://www.welfareinfo.org/poverty-rate/pennsylvania/lancaster
"Impact Stories Archives." Water Street Mission, https://wsm.org/impact-categories/impact-stories/.
"Poverty Rate in Lancaster Sees a Significant Decline." Community Action Partnership of Lancaster County, 2 Jan. 2019, https://caplanc.org/poverty-rate-in-lancaster-sees-a-significant-decline/.
"Solutions to Poverty: Community Action Partnership in Lancaster PA." Community Action Partnership of Lancaster County, https://caplanc.org/