If you are a retiree and need a substantial, positive, and embracing community, then Lancaster Downtowners is the place for you. As Lancaster County continues to grow, so is their retirement community. Retirees are searching for a common ground where they can remain an integral part in the Lancaster community. These individuals are able to have their voices heard and enjoy the lifestyle, civic engagement, and opportunities Lancaster Downtowners have to offer. Retirees should be able to be a member of an organization that supplies them with services that enrich their way of living. This is an institution that implements a plethora of opportunities in Lancaster County. This organization is sustainable and advertises the importance of being active after your career ends. Lancaster Downtowners was established to diligently engage its members in volunteering, express neighborhood concerns, and create a conducive environment for senior citizens.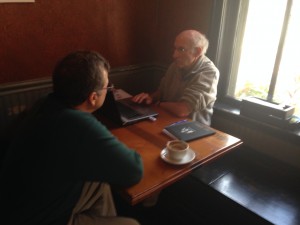 Founder
The individual who established this organization is Rod Houser. He wanted to implement a community where pensioners could become involved in Lancaster City after retirement. He wanted to create an institution that promotes educational and social events for members so they won't become stagnant in their everyday lives. He is currently the volunteer staff person for Lancaster Downtowners. He records the meeting minutes about the activities that his organization would like to incorporate. As of now, he accomplished objectives such as making Lancaster Downtowners a partnership with Village To Village (vTv). Village to Village is a grassroots organization that is run by paid staff and volunteers who work to fulfill the needs of the community. There are approximately 190 villages and Lancaster Downtowners is one of them.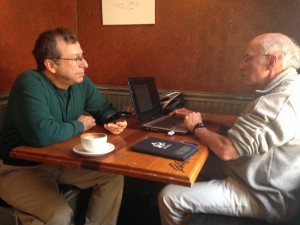 Sustainability Efforts
Here are a few sustainable events that this organization has: the Year-End Fund Drive, Membership (recruitment), and mandating successful activities for individuals. The Year-End Fund Drive is an effort to fundraise and gain revenue for the projects Lancaster Downtowners would like to orchestrate for their members. This is one of the most important events that they conduct. This aids the organization by creating financial stability to purchase services necessary for all members. It's such a major event that Lancaster Downtowners are currently searching for a consultant to formulate a strategic plan to help establish sustainable methods.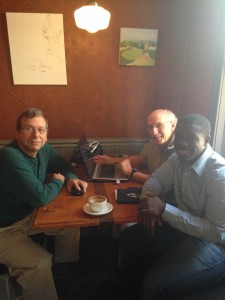 Membership is Lancaster Downtowners ultimate sustainability effort. The more people they recruit and retain shows how important this non-profit organization is for the city of Lancaster. Generating a community within a community is difficult in itself, but the way they are handling retirees shows that their events are forming a sustainable program. Later in this excerpt it will speak on the ways Lancaster Downtowners retain members.
Lancaster Downtowners mandate activities specifically to make sure all members have an opportunity to be involved. For instance, on their website – Lancaster Downtowners – you will notice that there is a calendar, board minutes, bylaws, and other interesting information organized to ensure members participation. This gives members a way to inform themselves to choose what role they would like to have in this organization.
Incorporating Organizations
A major part of Lancaster Downtowners is being able to incorporate specific organizations to follow out their mission. For example, Lancaster Downtowners has a partnership with Landis Communities. This institution is a large operation that includes a continuing care community with hundreds of residents. The entity of Landis Communities that Lancaster Downtowners have close ties with is called Landis At Home. Having a relationship with Landis At Home gives Lancaster Downtowners reliable life assistance such as personal care, transportation services, and offers intermittent visits for members as well. Every pensioner should have access to home care services and neighboring companies if they need to. This type of organization makes sure that each member has access to a healthy lifestyle and services that makes their everyday live's easier. A partnership in this matter is much needed because members do not have to worry about paying extra money for personal care or searching for reliable transportation. The personal care includes bathing & dressing, medication reminders, respite care, and continence care. Other support services include but are not limited to conversation & companionship, errands & shopping assistance, and pet care assistance.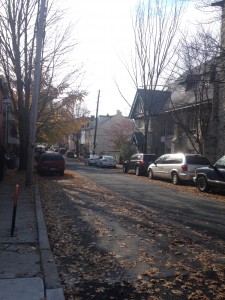 Members that aren't a part of Lancaster Downtowners that are affiliated with Landis Communities can become a part of this organization. They will be able to reap benefits of Lancaster Downtowners which include vTv, an invitation to board meetings, and other auxiliary events.
Retaining Members
Lancaster Downtowners number one initiative is to retain their members. The purpose of this community is to establish an environment where retirees can socialize, construct innovative ideas, and remain in their homes while Aging in Place. There are a plethora of methods that this organization implements to make this membership worthwhile. For example, producing social activities such as group discussions at a local cafe in the area. Lancaster Downtowners also have an event called Walks on Wednesdays where members have a pleasant stroll through the neighborhood. Not only do weekly walks occur but A Walk Downtown is an event where members have a chance to learn about the history of Lancaster City. They visit museums, historical landmarks, and other educational places. These activities bring together members and establish a family environment which makes retaining individuals a little easier. This is the most important sustainable thing to do in order for the organization to enforce its mission.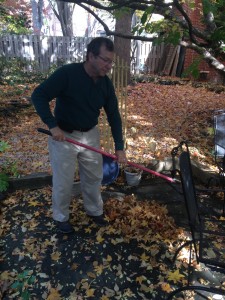 Another goal of Lancaster Downtowners is to have members share one important core value. It is "A strong commitment to the vitality of the downtown community through volunteerism, leadership, and friendship." Having this value instills the purpose and moral compass of the organization. This organization wants to recruit like-minded individuals that share the same interests. If everyone shares the same outlook on an organization and have an idea of what the values should be, then it may operate the way its supposed to. They would like their retirees to be heavily involved in the community and create a space where it enables growth, selflessness, and enjoyment.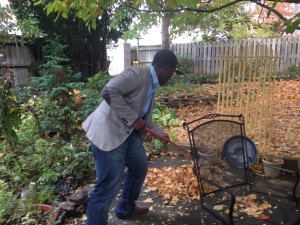 Here are some of the services Lancaster Downtowners offer:
Just One Call – Provides help from short-term volunteers for members
A vetted list of service providers – Choices of assisted-living services or intricate home repairs or maintenance
Monthly social programs – Scheduled tours of the city, presentations by health care specialists, art and cultural events, and other notable activities
Pre-arranged connections – Group meetings to enjoy film, theater and musical performances
Informal gatherings – Members come together at one of their homes
An annual meeting – Speakers address current issues about Aging in Place
Additional Information:
Lancaster Downtowners membership fee is $120 per household of two persons and $80 per household of one. Memberships are renewed on a rolling basis determined by the time of joining.
Lancaster Downtowners is a community-focused non-profit organization that provides access to services and social networks to encourage and enable seniors to stay in their own homes, Aging in Place.
If you have any questions in regards to Lancaster Downtowners you can email info@lancasterdowntowners.org and receive an answer to your question at a later date.
Become a member Lancaster Downtowners by filling out the Enrollment Form at your earliest convenience. This can be your first step in becoming an integral part in this retirement community.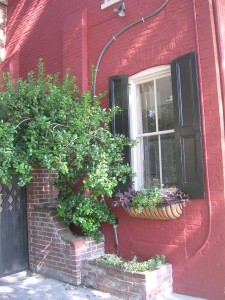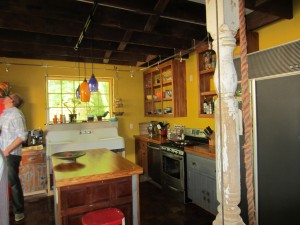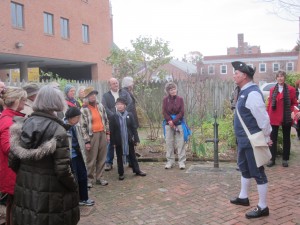 Glossary:
Village to Village (vTv) is a grassroots organization that is run by paid staff and volunteers who work to fulfill the needs of the community.
Landis At Home is an organization that offers reliable life assistance for clients while they are home.
Aging in Place is a term which describes a place where an individual chooses to live as long as they are able.
A pensioner is a person who receives a pension; another term for a retiree.
References:
Copeland, Christian (Photographer). (2015). Chestnut Coffee shop, 532 W Chestnut street [photographs]. Lancaster, PA

Houser, R., & John Kanagy. (2015, November 6). Lancaster Downtowners [Personal interview].

Houser, R. (2015, November 6). Lancaster Downtowners: Q&A with Rod Houser & John Kanagy [Personal interview].