by Erin Hart
Lancaster County is always trying to be more stainable around the community and right in the county, Millersville University has taken some actions to be more environmentally friendly. For example, the University built the award-winning Lombardo center in 2018.
The Lombardo Center is an environmentally conscious building with solar panels on the roof and a water recycling system down below the building. Marietta is right down the highway from Millersville, about 19 miles away. Marietta is home to the innovative Perdue and Lancaster Waste to Energy facility.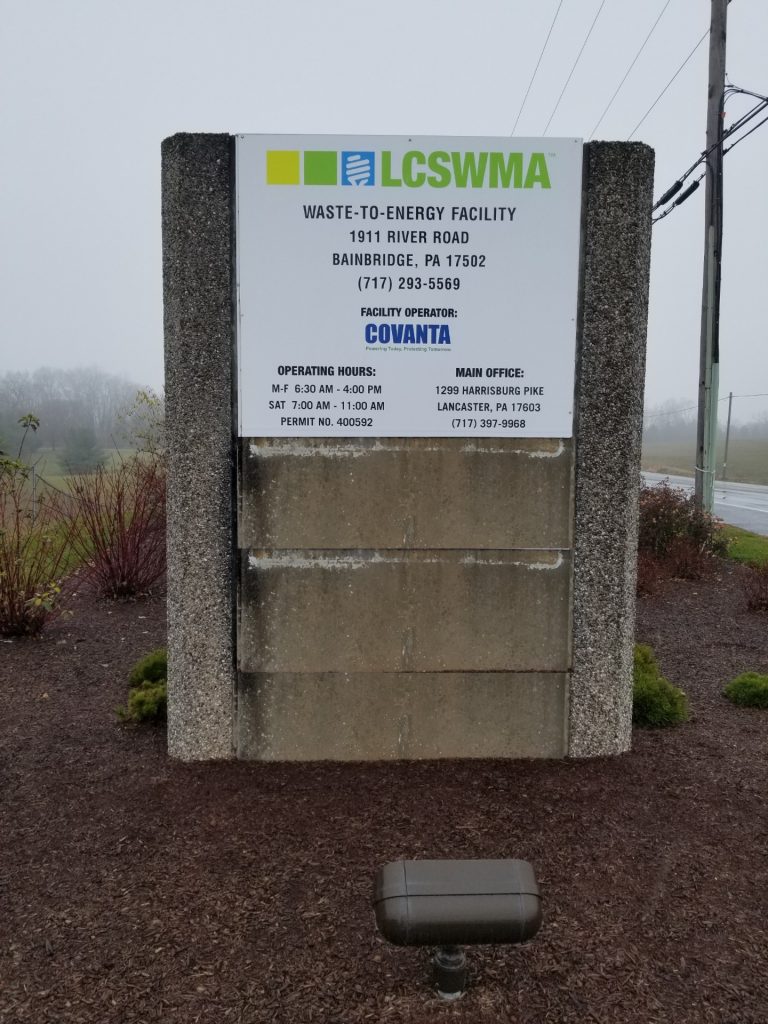 The Partnership:
In June of 2016, the plans to build the Perdue factory went into action right next door to Lancaster County Solid Waste Management Authority. Perdue and LCSWMA have an agreement with the Department of Environmental Protection for a permit to work together on an innovative sustainability plan.
Local communities have benefited from the creation of the plant for several reasons. Perdue has generated more than 150 construction jobs, 35 long-term jobs upon completion and an anticipated 500 additional jobs in crop production and transportation.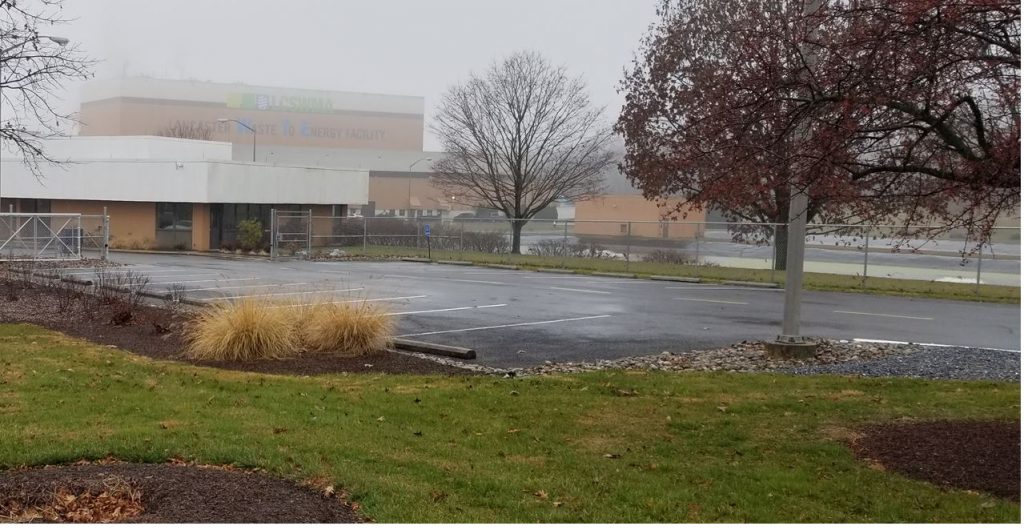 LCSWMA, also known as the Lancaster Waste to Energy (WTE) facility operates at 99 percent below air emission limits set by the Pennsylvania Department of Environmental Protection. Perdue and LCSWMA work together to provide steam and processed water which negates the need for Perdue to use fossil fuels for this process, making it better for the environment.
Perdue gets about 15 to 20 percent of the their stean from Lancaster WTE. The amount of steam that is provided is approximately 57,000 pounds per hour. Then the Lancaster WTE Facility provides the amount of steam every day, the overall environmental footprint is reduced. With help from LCSWMA, Perdue Soybean Processing Facility helps lower emissions by avoiding the use of fossil fuels.
Instead of using natural gas or fossil fuels the join process avoids using up to 30,000 metric tons of CO2 yearly
On average LCSWMA provides 43,000 to 57,000 lbs of steam per hour to Perdue
In 2018, LCSWMA provided 355 million lbs of steam to Perdue
This eliminates the need to use water from the Susquehanna River for the Perdue Soybean Processing Facility. The rest of the process water is returned to the Lancaster WTE facility where it is treated and recycled in a closed-loop with zero discharge. The main two things that the Perdue Soybean Processing Facility provide are:
A grain elevator to receive, dry, and store soybeans grown and harvested throughout the region.
A processing plant to process roughly 17.5 million bushels of soybeans per year and produce soybean meal, soybean hulls, and soybean oil.
How does it work?
The Lancaster Waste-to-Energy facility generates energy through a mass burning combustion system. During this process, there is no separation of the material at the facility. When the waste is burned at a high temperature it converts to steam. The steam drives a turbine to create electricity.
Roughly 90 percent of the energy generated is sold for revenue
Roughly 10 percent of the energy is generated goes to the facilities
How Does LCSWMA create no-waste?
Perdue sends the return condensation from the used steam back into the system. The system is a fully closed-loop between LCSWMA and The Perdue. Soy Bean Processing Facility.
Sources:
Special Thanks to Michelle Marsh for letting me interview her!
"DEP Approves Perdue AgriBusiness' Soybean Processing Facility." Perdue Farms Inc., https://www.perduefarms.com/news/press-releases/dep-gives-final-approval-of-perdue-agribusiness-soybean-processing-facility-in-pa/."Green Energy Portfolio and Renewable Energy." LCSWMA, https://www.lcswma.org/green-energy-portfolio/#steam-to-energy."Green Projects with Steam and Metal Recovery." LCSWMA, https://www.lcswma.org/green-energy-portfolio/green-projects-mrf/."Join Us for a FREE Facility Tour!" LCSWMA, 10 June 2019, https://www.lcswma.org/news-blog/join-us-for-a-free-facility-tour/."Lancaster Waste-To-Energy Facility." LCSWMA, https://www.lcswma.org/facilities/lancaster-waste-to-energy-facility/.