by Bomaly Castamby
Pennsylvania waste management acts are in place to overwatch the rate at which PA takes care of the toxic waste problems that we all face. Lancaster has since created LCSWMA and has been managing waste for the city. Rethink. Recover. Renew.
Rethink, Recover, Renew, managed by the department of environmental protection Regional solid waste management programs are in place to deal with the worldwide waste issue that we all face. Regional programs provide technical support, the minimization and management of hazardous items, waste and enforce regulations. To waste issue by having everyone dispose of waste at Lancaster County solid waste management authority (LCSWMA). The Department of Environmental Protection has started creating an email distribution list to periodically alert interested parties of news and announcements of the waste programs. Other information pertaining to waste management will be regulated by the DEP and US EPA.
Statewide recycling in Pennsylvania household items started in 1988 along with waste act 101. The act established a $2 per ton fee on all waste disposed. For Pennsylvania the pollution prevention program act was created with small business and household pollution in mind. It's called act 190 created in 1996.nonprofit agencies have come together to form the food infrastructure recovery grant (FRIG) program due to these waste acts of 301 and act 101. This was created to capture safe and wholesome foods before they become perishable.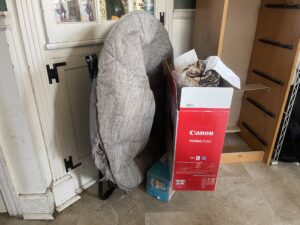 Photo By Bomaly Castamby
The department of environmental protection holds collection events and drop off programs by the county. Some programs have registration requirements and or have nominal fees associated with disposal of some types of waste. Lancaster, PA is still ongoing currently, you can contact Michelle Mathason at 717-397-9968, this is for county residents only.
Waste programs are broken down into 5 programs
Hazardous waste program
Waste minimization and planning division
Municipal waste and residual waste division
Reporting and fee collection division
Waste transportation safety programs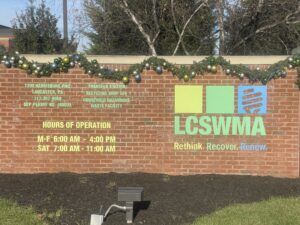 Photo By Bomaly Castamby
Numerous items used in homes, dorms, hotels, restaurants, garages, and gardens are all considered household waste hazards. These hazardous items can cause serious health problems and be unsafe for most transportation for people that dump trash at their local waste management plant. 10 items per customer, per day is the amount of electronic waste allowed. As well as LCSWMA does not destroy data contained on electronic devices.
Household items Lancaster County solid waste management authority will take Items on this list:
Adhesives
Automotive fluids (maximum of five gallons)
Batteries (expert car batteries)
Fire extinguishers
Gasoline
Cleaning chemicals (Bathroom, Carwash, Lawn treatment, Household cleaners and pool treatment chemicals)
Mercury items
Paint (Rust inhibitors, sains, turpentine, thinners)
Prescription Drugs
Medical Waste
Iphone case
Cute gym water bottles
Shoes
Clothing
Photo By Bomaly Castamby
There is no charge for those qualifying items. Large appliances are accepted, which are considered white goods. Ozone damaging gasses are safely recovered and the metal is recycled.
Some Household items that are not accepted in Lancaster County solid waste management authority are:
Kitchen electronics (Microwaves, blenders, toaster)
Empty paint cans
Empty fuel tanks
Solar panels
Gas cylinders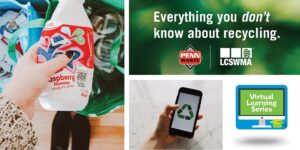 Photo from LCSWMA
LCSWMA is recognized throughout North America as a leader in solid waste management. Lancaster county solid waste management authority operates an integrated solid waste system which is primarily serving Lancaster County, Pennsylvania. The system handles 575,000 tons of waste per year.
Here is a list of a few of the companies' numbers from 2008 to now:
2,200 tons per day transfer station
A drive through household hazardous waste facility
36 megawatt, 1200 tons per day mass burn waste to energy facility
2,000 tons per day engineered landfill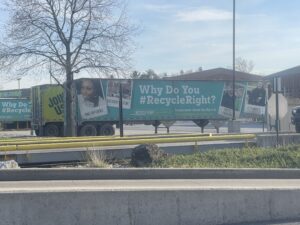 Photo By Bomaly Castamby
The location of Lancaster County solid waste management authority is 1299 Harrisburg pike, Lancaster, PA, 17603. Open from 7am to 4pm Monday through Friday and 8am to 12pm on Saturday.
Timeline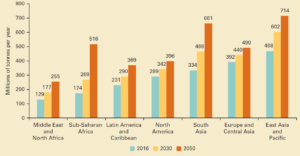 Photo by Project waste generation
Related Stories #1
As you can imagine restaurants create an enormous amount of food which create waste. Restaurants like the iron hill, Tobias frogg, Yorgos restaurant & Lounge, all have a large amount of food made through certain days of the week. About 85% of food isn't used in a typical American restaurant, the rest of the food is thrown out majority of the time. The average amount of waste create by restaurants is about 100,000 pounds of trash each year. Most food that is not use will end up going to a landfill or a waste management company like Lancaster County solid waste management authority.
Poll / Graphic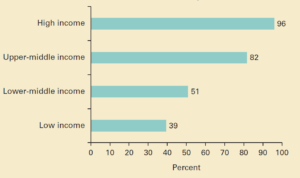 Related Stories #2
Trends in solid waste management are worldwide. The world generates about 2.01 billion tons of different types of waste. With 33 percent of it not being managed in an environmentally safe manner. Looking forward global waste is expected to grow to 3.40 billion tonnes by 2050, that's more than doubling the population growth over the same period. There is an overall correlation between generation and income levels of humans. High income earning homes and countries generate and mange less food and green waste. It's a frequent misconception that technology is the simple solution to waste management. In most areas of the world Landfills are how waste managed.
Profile #1
Harm Huizenga – The Origins Of Waste Management 
Harm Wayne Huizenga now deceased with a net worth of over 2.8 billion. Wayne Huizenga Is well known in several industries but is most well known in the waste management industries. At just the age of 25 in Chicago for a small fee. Huizenga started his waste management and within just 5 years had created over 100 waste companies. H. Wayne Huizenga then turns his small companies into the company known today as waste management in 1982. He also created waste disposal firm republic services. Huizenga prime goal for his business was born out of a desire to serve his own community.
Profile #1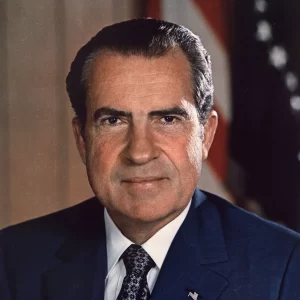 Photo By www.whitehouse.gov
Richard Nixon – The Origins Of EPA
Richard Nixon the 37th president of the United States. The man who formed the origin of environmental protection agency. Waste management main goal is the same as environmental protection agency goal. Which is to leave the world in a better place than when they found it. After Rachel Carson had published her attack on the indiscriminate many people had their doubts about how the world would handle their waste and pollution of the world. The EPA Is charged under the section 309 of clean air act that revies the environment impact statements.