High Associates in Greenfield is home of one of the largest corporate parks in Lancaster.
By Christopher Engel

Photo Credit: Chris Engel
Greenfield Corporate Center is managed on site by High Associates, a leading manager/developer of commercial, industrial and multi-family residential properties throughout the eastern U.S.. Greenfield tenants enjoy responsive, 24-hour maintenance from a company that cares deeply about their complete satisfaction. More than two hundred and fifty businesses call Greenfield their home. The Greenfield Industrial Park uses a substantial amount of energy to keep their operations running on a daily basis. Over the years, High Associates has become conscious of their energy consumption as they have taken steps to reduce their carbon footprint throughout the county.
Greenfield's Commitment To Environmental Stewardship
The Greenfield team has recommended and implemented over $5,500,000 in energy consumption reduction improvements in the past five years. Improvements have included High efficiency HVAC (Heating, Ventilation, and Air Conditioning) system replacements, interior and exterior lighting upgrades and improved insulation ratings on roofs.
Several buildings have achieved the Energy Star designation. Over the next five years, an additional $5,000,000 is expected to be invested.
In its commitment to nature conservation, the improvement to surface water quality and improving the Chesapeake Bay, Greenfield has restored the riparian buffers to sections of Stauffer Run and an unnamed tributary in the corporate center, totaling nearly one mile in length and at a cost in excess of $50,000.
ENERGY STAR
ENERGY STAR is the trusted, government-backed symbol for energy efficiency helping us all save money and protect the environment through energy-efficient products and practices.
The ENERGY STAR label was established to:
Reduce greenhouse gas emissions and other pollutants caused by the inefficient use of energy; and
Make it easy for consumers to identify and purchase energy-efficient products that offer savings on energy bills without sacrificing performance, features, and comfort.
In an ongoing commitment to conserve water, landscaping designs continue to be implemented that conserve water. Planting areas incorporate perennials and indigenous plant materials to reduce the need for summer watering
How Does EPA Choose which Products Earn the Label?Products can earn the ENERGY STAR label by meeting the energy efficiency requirements set forth in ENERGY STAR product specifications. EPA establishes these specifications based on the following set of key guiding principles:

Product categories must contribute significant energy savings nationwide.
Certified products must deliver the features and performance demanded by consumers, in addition to increased energy efficiency.
If the certified product costs more than a conventional, less-efficient counterpart, purchasers will recover their investment in increased energy efficiency through utility bill savings, within a reasonable period of time.
Energy efficiency can be achieved through broadly available, non-proprietary technologies offered by more than one manufacturer.
Product energy consumption and performance can be measured and verified with testing.
Labeling would effectively differentiate products and be visible for purchasers.
High Associates is a Green Plus certified company headquartered at our ENERGY STAR-rated facility in Greenfield Corporate Center, Lancaster, PA.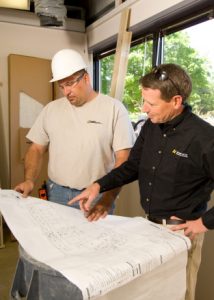 Photo by Chris Engel
The High Companies Sustainability Statement
High Associates' holistic approach to sustainability is reflected in The High Companies Sustainability Statement. This commitment is shared by each of the High companies.
LEED and Energy Expertise
At High, our teams of LEED-accredited (Leadership in Energy and Environmental Design) professionals and Green Advantage program-certified professionals assist clients in creating energy-efficient and environmentally friendly projects. In addition, High's Energy Solutions Group provides a comprehensive array of services to analyze, design, and implement facility improvements that enhance your bottom line and reduce your carbon footprint.
Energy-Reducing Facility Standards
Construction standards for our facilities include progressive, environmentally friendly specifications. A few examples of the new specifications include ENERGY STAR-rated equipment, systems, and appliances; energy-efficient lighting; motion sensors on lighting & plumbing fixtures; low-VOC paints/sealants/adhesives; and carpeting made from recycled materials.
Employee Engagement
Our ECO Task Force — a grassroots extension of the High organization's Earth Day celebration — includes members from each of the High companies in order to promote environmental stewardship throughout our organization. The objective of the task force is to encourage the three "Rs" — Reduce, Reuse, and Recycle.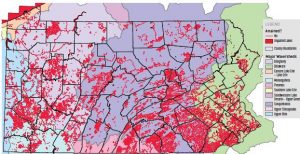 Environmental Stewardship
Our Greenfield Corporate Center is the first property of its kind in Lancaster County, PA, that is home to a riparian buffer — a naturalized landscape feature helps filter runoff, contributing to improved health of the Chesapeake Bay watershed. And, we are pleased to share that PPL Electric Utilities named High Associates to their Energy-Smart Business Honor Roll for its successful efforts in significantly reducing energy consumption at its facilities.
EXECUTIVES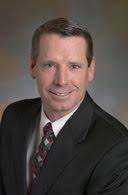 Photo Credit: High Associates
Kurt Engel has been an employed by High Associates since 1983.
He started as a carpenter and worked his way to the position of Director of Facilities for all properties of High Associates. Responsibilities include oversight of construction, maintenance for buildings, leasing properties to clients, and outside lawn care and maintenance.
Statement from Kurt Engel – Director of Facilities for High Assoicates
"For over ten years, High Associates have made a constant effort to reduce our carbon footprint in our facilities in Greenfield, and our other locations in Lancaster and around the country. High Associates is currently in the process of adding Solar Panels to multiple buildings which will power our largest hotel, The Marriott, at the end of next year.  We've also took preemptive measures to control and limit the dumping of lawn waste, tree trimmings, and other natural materials that are dumped into our environment."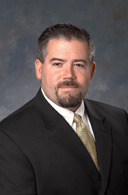 Photo Credit: High Associates
Michael J. Lorelli, Senior Vice President
Commercial Asset Management of High Associates Ltd., is responsible for the management of all the commercial/industrial real estate within the High real estate portfolio, totaling 6.4 million square feet. This portfolio is located in Pennsylvania, North Carolina and Florida. Mr. Lorelli's property management responsibilities include financial performance, physical condition, tenant relations, financings, lease management and project management from an ownership perspective on new construction projects and acquisitions.
In addition to asset management functions, Mr. Lorelli also oversees the operation of four departments of High Associates, including the Executive Offices at Greenfield Corporate Center and Rossmoyne Business Center, property management operations, property services, grounds, facility and renovation services. Total staffing of these departments is in excess of 60 people.
Plans for Solar Energy 
April 2017 – Solar Panels Projects funding approved by High Associates Board of Executives
September 2017 – Solar Panels Plans for Marriott Finalized
January 2018 – Solar Panels placed on order
Approximately Fall of 2019 – Marriott will be 100% powered by Solar Energy.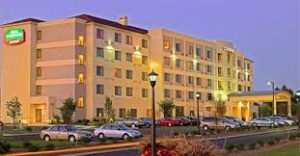 Photo Credit: Bridgette Engel
Core Values
Our commitment to sustainability is guided by the principles conveyed in The High Philosophy.
THE HIGH PHILOSOPHY
Every company dreams its dreams and sets its standards.
These are ours . . .
We are committed to two great tasks:
Building Trustworthy Relationships.
Valuing our customers and meeting their needs.
Respecting the dignity of all co-workers and their families.
Energizing our teamwork with participative management.
Recognizing and rewarding the accomplishments of our co-workers.
Strengthening our partnership with suppliers.
Contributing to a world of beauty and prosperity and peace.
Being Innovative Leaders.
Creating an environment for innovation since 1931.
"Right the first time" – High quality products and services.
Investing profits to secure our future.
Their Commitment
Sustainability means taking a holistic approach to the social, environmental and economic aspects of business and being responsible stewards of valuable resources. It also means helping customers accomplish their own similar goals. Our commitment comes to life through a process of planning, defined actions, measuring progress and continuous improvement.
Areas of Focus
Safety
To be each other's keeper in assuring a safe work environment.
Community
To encourage co-workers to serve within their communities.
To align with our core value of being an exemplary corporate citizen.
Environment
To improve the condition of the environment, where possible, and continuously work to minimize our effect on it.
Sources 
Engel, Kurt. Personal interview. 2 May 2018.
Lorelli, Mike. Greenfield Corporate Center of High Associates, High Assoicates, 2008. Accessed 2 May 2018.
Environmental Protection Agency. How to earn an ENERGY STAR label, Department of Energy. Accessed 5 May 2018.
Energy and Climate , Pennsylvania Environmental Council. Accessed 7 May 2018.