by Britnee Glasco
New opportunity for fun, safe, and free physical activity
Walk works is a program that promotes safe walking routes, offers social support, and addresses local policies to keep routes safe.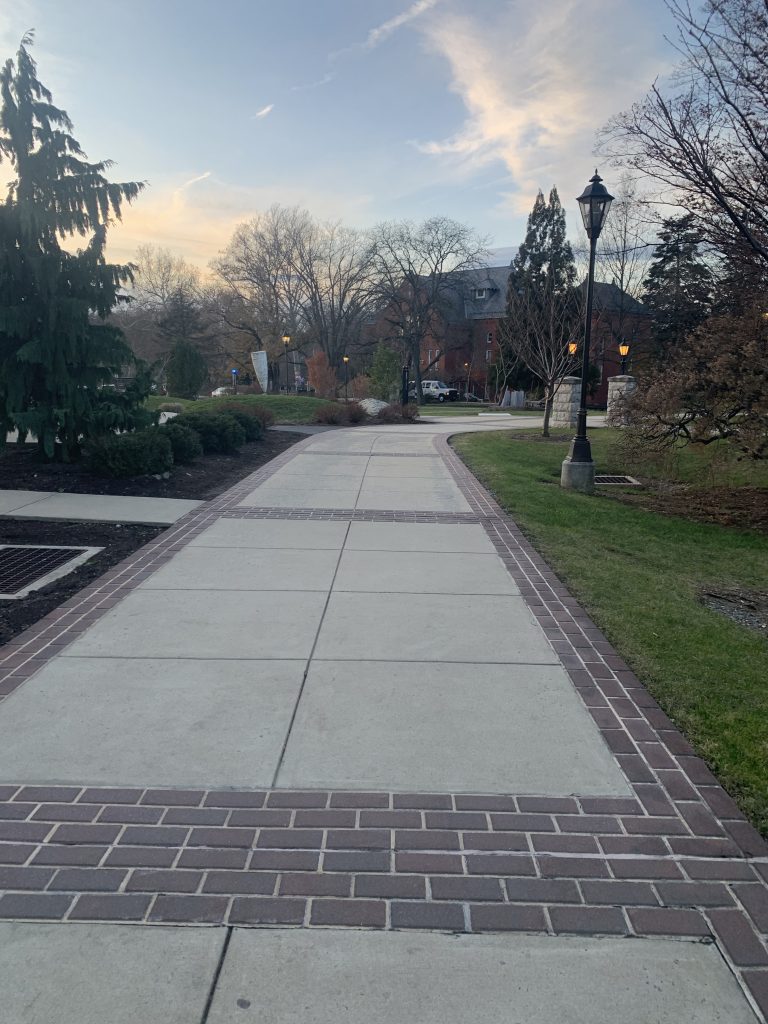 Exercising is a task that many individuals struggle with, because they either can not keep up with it everyday, or the type of physical activity they are doing is too much for their body to handle. This normally happens to individuals who go to the gym and use equipment that does wear and tear to their bodies, and eventually they stop working out because of that. Most gyms have age requirements as well as rules and restrictions when using equipment. Walking, however, is a form of exercise that can be done anywhere at anytime for various ages and sizes.
Walk Works was designed by the Pennsylvania Department of Health, and their goal was to give people an easy, free, and fun way to increase their physical activity to improve good health. It gives people an opportunity to walk safe routes/trails with friends and family of all ages.
In August of 2017 Walk Works announced availability for funding that would help civil organizations in developing active transportation plans. There were four grant recipients selected. In 2018 WalkWorks was able to award funds to help develop eight active transportation plans and two complete streets.
Route 1
Today, 2019 Walk Works is continuing to improve systems for bikers, pedestrians, and other transit structures. Southwest Lancaster City has a route with six stops that you can including Farnum Park, The Boys & Girls Club of Lancaster, The Umbrella Works St. Joseph's Church & Cabbage Hill, Brandon Park/Lancaster Rec Conestoga Steam Mills which all adds up to 1.93 miles. Farum Park Farnum offers a pavilion with restrooms, a playground, a basketball court and a baseball field.
The Boys & Girls Club of Lancaster has been a premier provider of youth services in Lancaster since 1939. The organization provides critical programs and services to 500 children each day. The Club is open every weekday after school and during the summer, and membership is only $1 per year! This program helps keep children off of the streets, and gives them a chance to get help with school work.The third stop on the route is The Umbrella Works, whis is one of the world's largest manufacturers of umbrellas by 1910. It's rehabilitation includes the reconstruction of the corner tower, which serves as a focal point on the corner of the street.
St. Joseph's Church & Cabbage Hill is one of the only areas in the City of Lancaster that still has a traditional name. A majority of the homes in Cabbage Hill were built between the years of 1860 and 1900 for German immigrants. In 1885, the congregation started to become larger so there was a lot of construction done in order to accommodate the size.
The last two landmarks on the route are Brandon Park/Lancaster Rec, and Carter and MacRae Elementary School. Brandon Park is a city park that has basketball courts, a playground, and new public art. Lancaster Rec, which is located on Fairview Avenue has provided recreational and learning opportunities for children, families, adults and senior citizens for over 100 years. The Conestoga Steam Mills were the city's largest industry and employer during the 1800's.
Each of these stops are important, and have a huge impact to the Lancaster County Community, because they are tourist attractions for people who stroll the area as well as for people who are doing the walkworks program.Having these attractions keep people interested and motivated while exercising.
Route 2
Route 3
Injuries due to long-distance distance backpacking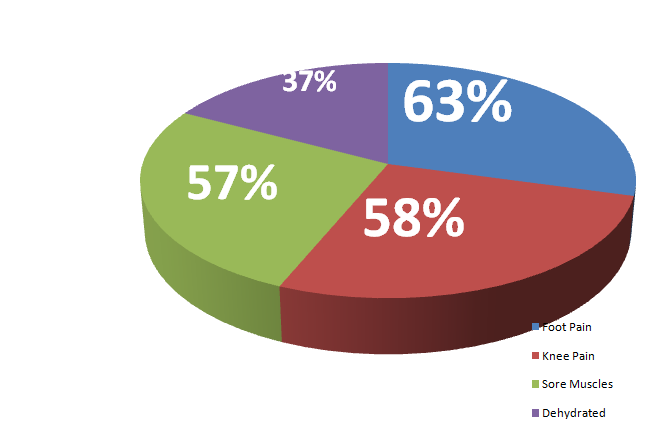 Timeline
How we started walking:
Australopithecus Afarensis
Homo Habilis
Homo Erectus
Homo Neanderthalensis
Homo Sapiens
Related Events
The Kennett Run
This is a race that happens every year on May 16th, and this year was the 31st annual race. People of all ages are allowed to participate, as long as they sign up beforehand. You can sign up online on the Kennett Run website, or by going to the YMCA located in Kennett Square Pennsylvania. After you sign up you can pick out a t- shirt with the color for your specific race, and then you receive a number. There are four different races held, one being the 1 Mile Kids Fun Run 0-14 year olds, 1 Mile Run/Walk, 5k run/5k PoweRun, and the 10 K Walk/Run. The route starts at Anson. B. Nixon Park and goes through State Street and is finished at the other side of the park.
Barber Beast On The Bay: Mud Run
This is a 10 mile mud run, consisted of 30 obstacles with prices that change depending on when you sign up. If you sign up before November first of 2019 the price is $75, anytime after that prices range from $100-150. The obstacles on the route will test who has what it takes to be a beast. The water rope wall, crawl wall, double duty pipe roll, and tire trap are just a few. As far as what to wear and bring: any type of sneaker you can run in and get dirty, and tight fitting workout clothes, and a valid ID, money for food after the run.
More on Us
Britnee Glasco (Me)
I have participated in The Kennett Run for nine years now, and each year I improve my time. When I was in 5th grade I was apart of a program called Girls on the Run, which was a program that was held 3 times a week after school, and we would run laps around the track, and play games/ do activities that had to do with running. Each practice was different, because we would run on different routes around Kennett Square so we could be prepared for any route they through at us that year. I only did this program for one year, but I enjoyed it, because running is something I love to do, so being able to be active while making new friends made the experience even more fun.
Jules S.
Jules is a nutritional therapist, considered herself to be a healthy individual, because she chooses to eat clean, and knows when she can have a snack here and there. However she was not very active, so she ran into a few health issues. After she realized that her diet was good, but she needed to balance it out with exercise. She started by walking indoors to build up her stamina. Then she became started the 6 week Walk Strong program, which is a program designed for people to do at their own leiser at the comfort of their home. It has a set of DVD's with a personal trainer helping with workouts, and a set of meal plans.

Sources
Epic Web Studios, LLC. "Erie's Biggest Obstacle Course – Barber Beast." News RSS, www.barberbeast.org/.
"Home." Kennettrun, www.kennettrun.net/.
"Home." Jessica Smith Presents Walk Strong, walkonwalkstrong.com/.
"WalkWorks." Department of Health, www.health.pa.gov/topics/programs/WalkWorks/Pages/WalkWorks.aspx.