Lancaster City and Millersville University have signed the "We Are Still In" declaration to uphold the Paris Climate Agreement.
By Sara Quillan
After taking office in 2017, President Trump announced that the United States would be leaving the Paris Climate Agreement.
The Agreement, which went into affect less than one year earlier on November 4th, 2016, was created by the United Nations as a way to reduce the global temperature, strengthen countries' ability to deal with climate change, and reduce global emissions. Additionally, wealthier countries would help out developing countries by paying for the costs that come with climate change.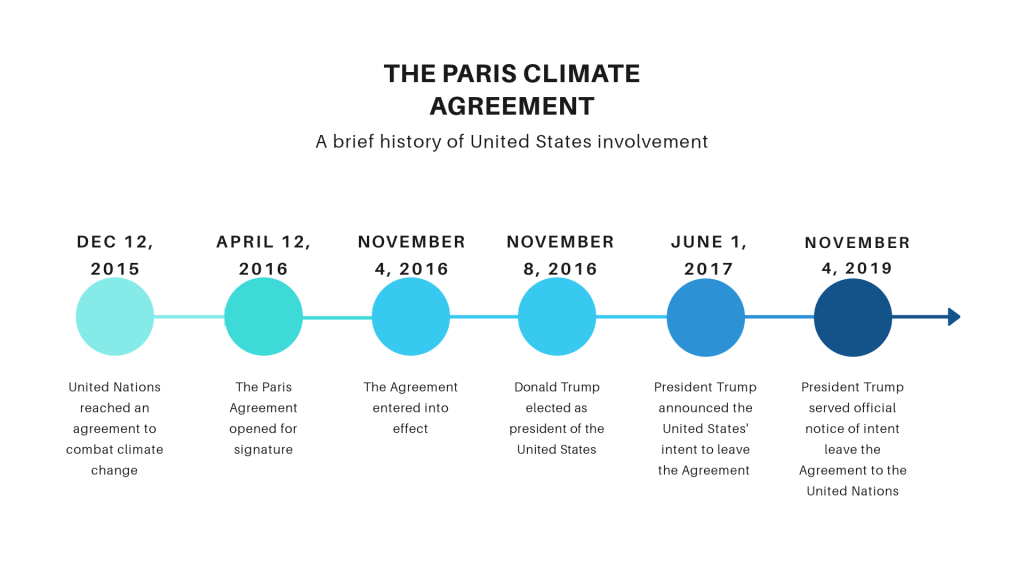 The United States' main goal was to reduce national greenhouse gas by 25% by 2025 compared to national output in 2005; due to pulling out of the agreement, the U.S. is no longer on track to complete that goal. In fact, emissions output has actually risen.
After President Trump's initial declaration of intent to step out of the Paris Climate Agreement, the "We Are Still In" agreement rose in response. Over 2,800 organizations, companies, and local governments have signed the agreement, including Lancaster City, Millersville University, and nearby colleges such as Elizabethtown College and Lebanon Valley College.
We Are Still In pledges to uphold the conditions of the Paris Climate Agreement and use individualized goals to help each signatory become as sustainable as possible.
Lancaster City's climate goals include:
Quantifying, tracking, and publicly reporting climate action
Emissions reduction equal or greater to the U.S.'s original goal under the Paris Agreement, and
Collaborating with Climate Mayors, a "bipartisan, peer-to-peer network of over 400 U.S. mayors working together to demonstrate leadership on climate through meaningful actions in their communities, and to express and build political will for effective federal and global policy action."
Much of Lancaster's energy usage comes from water and wastewater treatment, making those categories Lancaster's primary concern when it comes to becoming more energy efficient. The City of Lancaster's Climate Action Plan states that:
"By 2025, the City will reduce its municipal operations by 79%, 80% by 2035, and 81% by 2050."
The majority of those deductions will come from the water treatment facilities. A much smaller percentage of that will be reductions in energy from parks, streetlights, and stoplights.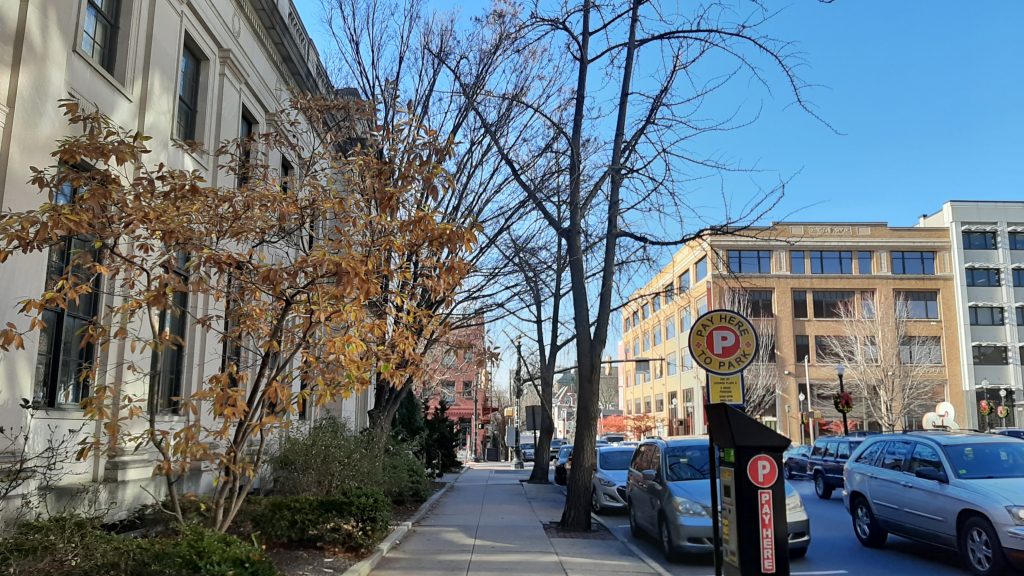 Lancaster is the most walkable city in Pennsylvania, ranking above Philadelphia and nearby Harrisburg, making it easy to run most errands within the city without the use of a car. The city may have its own plan, but don't forget about individual efforts to reduce your carbon footprint.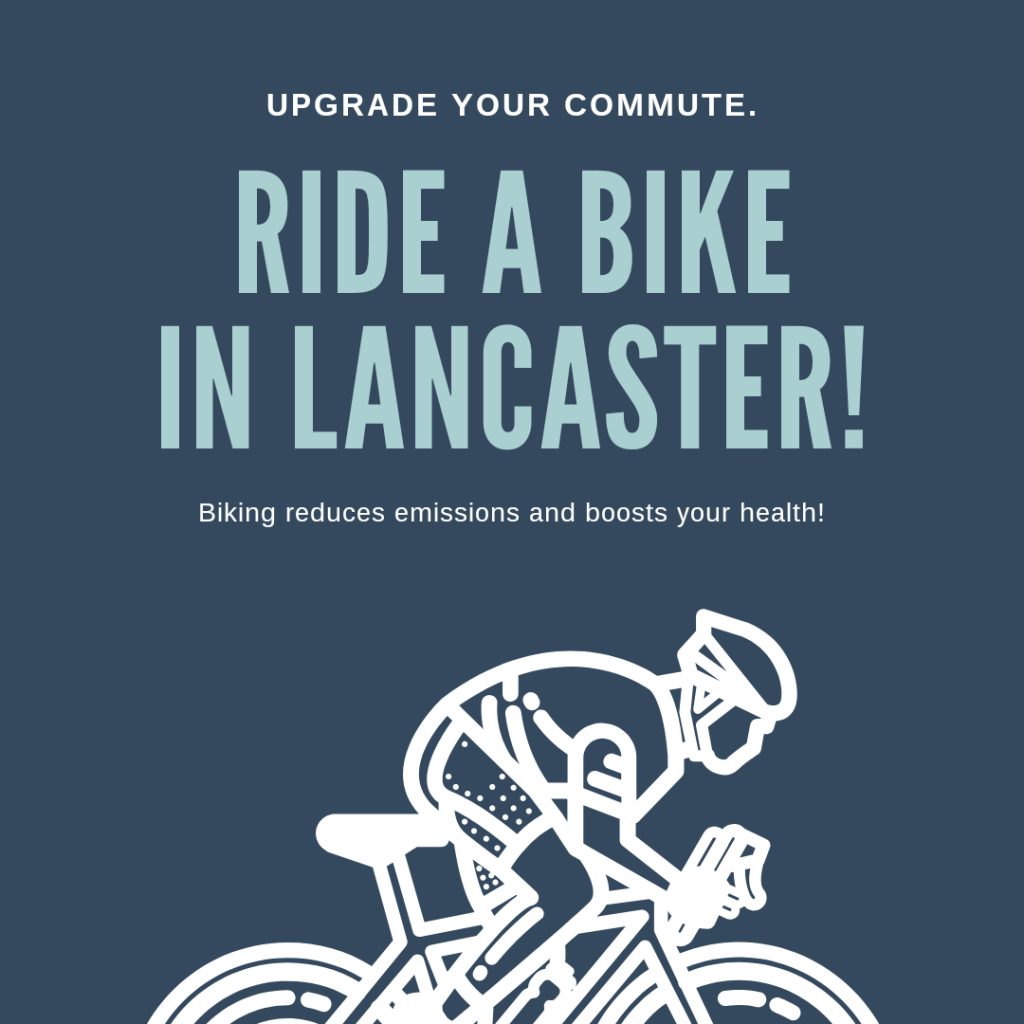 Millersville University is well known for its sustainability efforts. The new Lombardo Welcome Center has been the pride of campus since it opened in 2018. The campus's first zero energy building will help reduce emissions and build toward's the university's goal of using 50% renewable energy by 2025.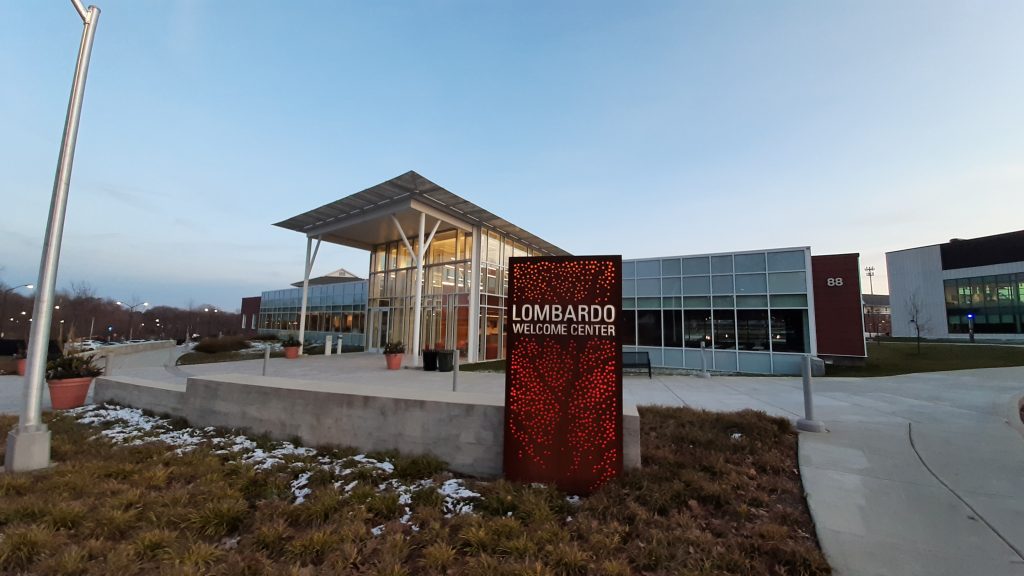 This year, Millersville was awarded the Mark of Distinction from Second Nature for staying committed to the Paris Agreement. Since joining We Are Still In, Second Nature reports that Millersville has had a 16% overall reduction of emissions.
Climate Leadership Marks of Distinction "…recognize performance among a select group of higher education institutions. For campuses that are part of the Climate Leadership Network, performing exemplary activities that illustrate climate leadership is crucial to inspire new climate action with your students, alumni, and community."
Millersville's sustainability goals are a little different from those of Lancaster City, as to be more fitting of a higher education institution:
Completing a Resilience Assessment to understand current strengths and weaknesses via research
Signing one of the President's Climate Leadership Commitments,
and
Taking actions that Lead to Climate Leadership Marks of Distinction
Looking ahead, Millersville plans to reduce emissions even further by utilizing campus features like electric car charging stations and bicycle trails to promote methods of transportation other than gasoline powered vehicles.
On November 4th, 2019, President Trump formally notified the United Nations that the U.S. would be leaving the Paris Climate Agreement, despite the U.S. already ceasing all actions to follow the Agreement in 2017. It's up to local governments and universities like Lancaster and Millersville, as well as individual effort, to stay committed to sustainability and reducing or reversing the effects of climate change.
Profiles
Danene Sorace is the current mayor of the City of Lancaster. She was sworn into office on January 2nd, 2018, taking over the position from former mayor Rick Gray. She has a Bachelor's degree in psychobiology from Albright College, and master's in public policy, with a concentration in health care policy from Rutgers University. Formerly the executive director for LIVE Green in Lancaster, an environmental nonprofit, Mayor Sorace has a history of being dedicated to sustainable living efforts.
Chris Steuer is the Director of Sustainability at Millersville University. He is responsible for helping make Millersville a sustainable campus and is a driving force behind the university's recent sustainability awards. Mr. Steuer has a Bachelor's degree in Earth Science and a Master's degree in Geography from Penn State University. He uses this education to conduct research on Millersville's use of energy to determine best practices for reducing the university's carbon footprint.
Related Stories
Zagster is like the rideshare of bicycles. They've partnered with Bikeit Lancaster, an initiative powered by health/wellness and community groups within Lancaster. Though Bikeit is more health and wellness oriented, Zagster bikes can help make Lancaster more sustainable. If you're biking, you can't be driving, and if you're not driving, your car isn't pumping pollutants into the air. Interested in renting a bike? There's more than 10 locations in Lancaster where you can pick one up. After finding your bike, download the Zagster app onto your phone to get the bike's unlock code. How much it costs depends on your membership option; you can pay as you go, get an annual membership, or take advantage of discounted student pricing. Zagster bikes are a great way to get in shape while lowering your carbon footprint.
Don't have a recycling service from your trash company? Still want to make sure your recyclables get recycled? The Lancaster County Solid Waste Management Authority (LCSWMA) has recycling drop-off locations! You can take your recyclables to the Transfer Station Complex, Lancaster Waste-to-Energy Facility, or Frey Farm Landfill. When taking items to drop-off locations, make sure you're only taking recyclable things. LCSWMA only takes the "Big Four"; corrugated cardboard, plastic bottles and jugs (without lids), metal food and beverage cans, and glass bottles and jars (also without lids). All other trash can be thrown away, and will be turned into renewable energy!
air air quality Beer biking central pennsylvania children city clean energy Climate Change Community composting Earth Day ecofriendly electronics Energy Environmental farming food food insecurity food waste Green grocery store kids Lancaster lancaster city Lancaster County LCSWMA Local Millersville millersville university Pennsylvania plastics pollution Recycle Recycling reusable solar Sports supermarket sustainability sustainable Terracycle trees Waste water
Sources