Written by: Georgea Hall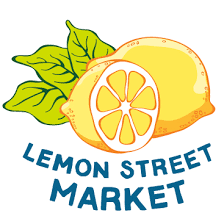 A local independently-owned Lancaster grocery store practices sustainable and healthy living.
---
This past year and a half, small businesses everywhere have been brought into the spotlight as the pandemic put several at risk of going out of business. Advocating for small businesses is a bigger deal now than it ever has been before. This is especially true with the city that has independently-owned shops on nearly every block, Lancaster. Time spent in quarantine during the pandemic has additionally inspired many to rethink their lifestyle by adopting more eco-friendly habits. Populations everywhere made the switch to go green in their dietary as well as self-care needs. When you combine shopping locally with practicing sustainability and healthy living, the possibilities are endless and a prime example of this is Lemon Street Market in downtown Lancaster.
About the Market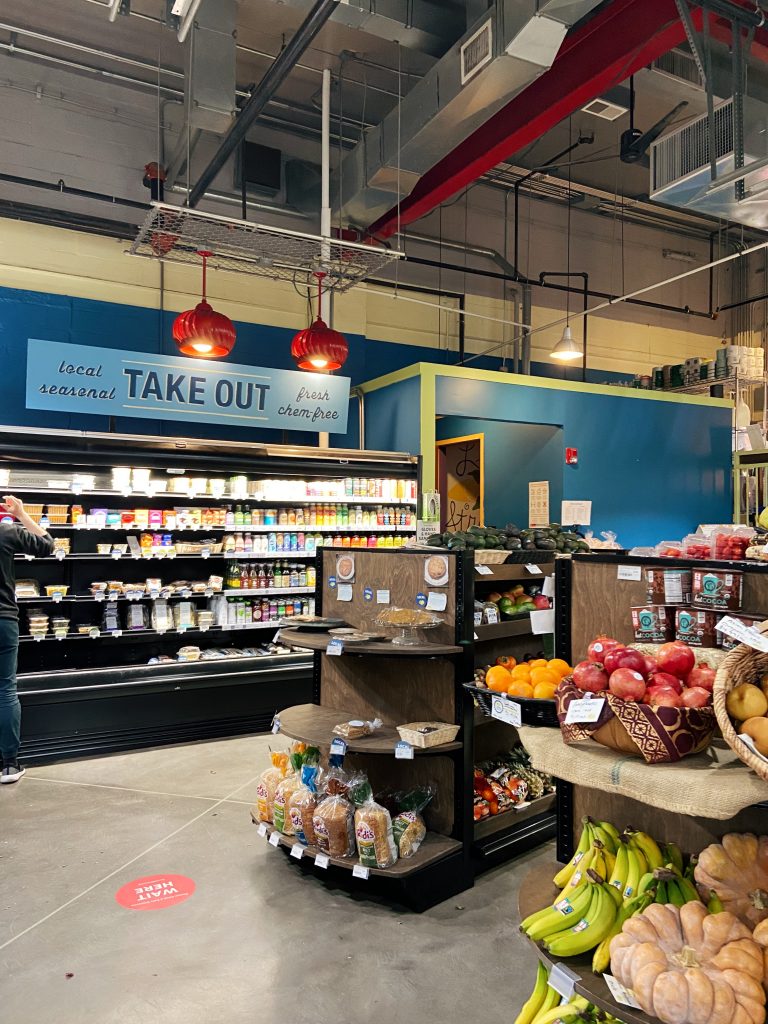 Lemon Street Market, as one can guess from its name, is located on the corner of Lemon and Mulberry Street in Lancaster, Pennsylvania. The full-service, independent, female-owned grocery store provides local, organic, vegan, and gluten-free options seven days a week. The market also offers a variety of coffee, tea, espresso, fresh juices, smoothies, hot soup, and additional takeout items from their high-functioning kitchen. In their kitchen, they cook seasonally, using items directly from their store, and using as much as possible so little to none goes to waste. The dishware the Lemon Street Market employees use while cooking is of course certified compostable drink cups, lids, straws, and utensils. Outside of the store, they even have their own composting barrel that they turn weekly. The barrel itself is full of browns "and greens" meaning items such as dead leaves, newsprint, egg cartons, and paper towel rolls for browns and old or unused food scraps for greens. Scraps that are not used in the kitchen either go in the compost barrel or they are taken to be fed to animals on a local farm.
*Photo by Georgea Hall
However, the sustainability does not stop there. The small business exercises recycling and reusing everything from cardboard, to metal food and beverage containers, to plastic and glass jars, and finally every last inch of office paper. When they are finished with said items and have used them to their fullest potential, the Lemon Street employees dispose of them at the City of Lancaster's Recycling Drop-Off Center. All of their supplies, such as copy and cardstock paper, toilet paper, tissues, and napkins are the same as what is sold in their shop, that of being sustainable and recycled. Lemon Street Market encourages their customers to bring their own reusable shopping bags, however, they do sell their own reusable cloth bags and have biodegradable and compostable brown paper Bio-bags. Employees at the register are quick and efficient when it comes to bagging which results in fewer bags and boxes being used. The employees also reuse the cardboard boxes from their vendors as a way of transporting items to the customer's car if they require assistance. Lemon Street Market continues to go the extra green mile by reducing their energy with their energy efficient coolers, refrigerators, freezers, and L.E.D. lights, which save light approximately 90% more efficiently than the typical incandescent light bulbs.
*Photo by Georgea Hall
Project #GiveLocal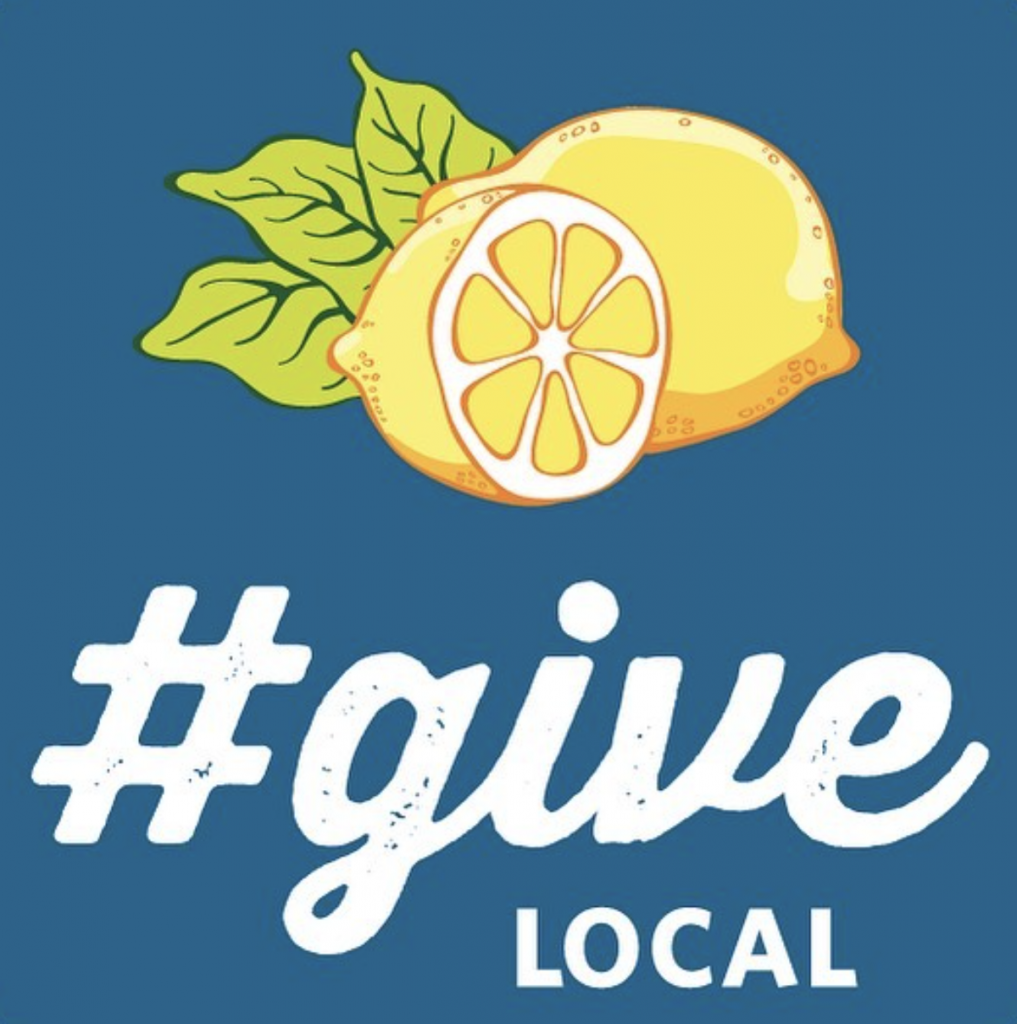 In 2017, Lemon Street Market launched project #GiveLocal. This initiative allows customers the opportunity to round up their total to the nearest dollar (or more) while checking out, leaving the proceeds to go to whatever organization is featured during that month. The market chooses to support Lancaster organizations that have values like the ones found in their store. The #GiveLocal project has supported over 75 local farmers and vendors. To put that into perspective, for every dollar that is spent at local, family-owned businesses, 80% of that is put back into that local economy, whereas for every dollar that is spent at bigger, corporate owned stores, only 20% of that makes it back into the local economy.
Vendors
Workers at the market maintain the authenticity of their products and supplies by performing intense research on each item before putting it in the store and making it available to its customers. Before committing to a product, Lemon Street Market makes sure that the items are locally or regionally produced, organic or fair trade, GMO-free, packaged with biodegradable and BPA-free packaging, and coming from a company that ethical and employs sustainable practices. The small business has around one hundred local and regional vendors including…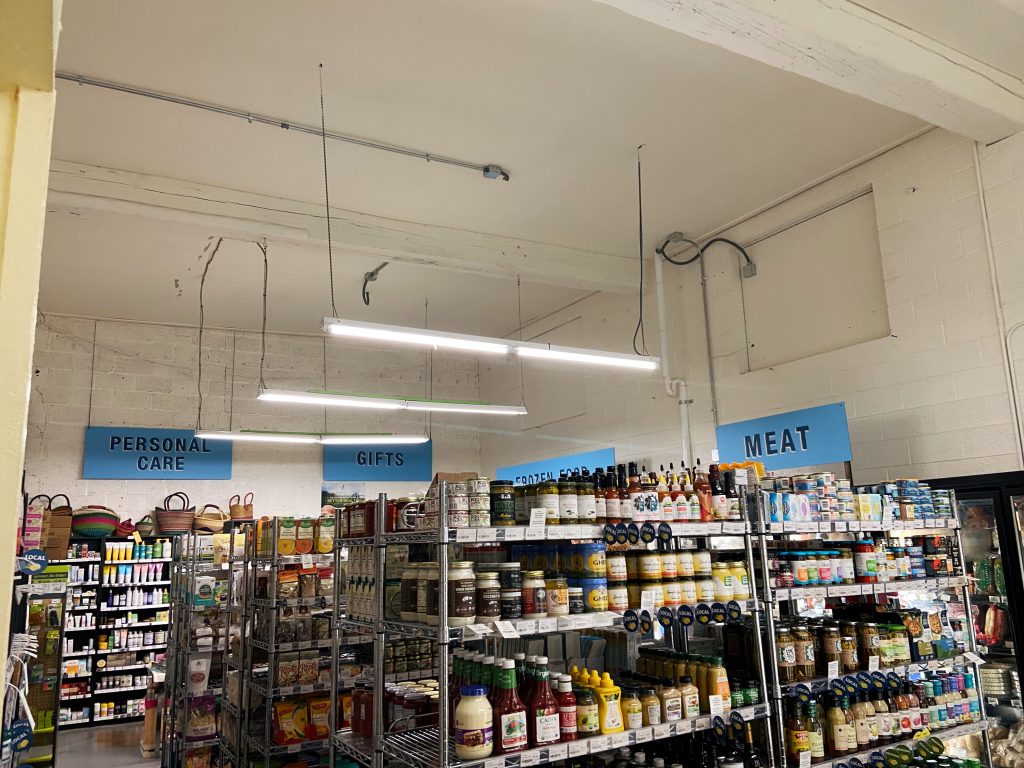 Apple Valley Creamery
BeeBee's All Naturals
Crawford Organics
Eagle Road Produce
Fiddle Creek Dairy
Grandview Granola
Healthy Visions Bakery
Honeybee Creations
Humankind Drinks
La Pasta Inc.
Lancaster Vegan Cheese Co.
Natural by Nature
Pecan Meadows Farm
Rijuice
Zsa's Ice Cream
Organizations
They are also members of the following organizations…
Online Ordering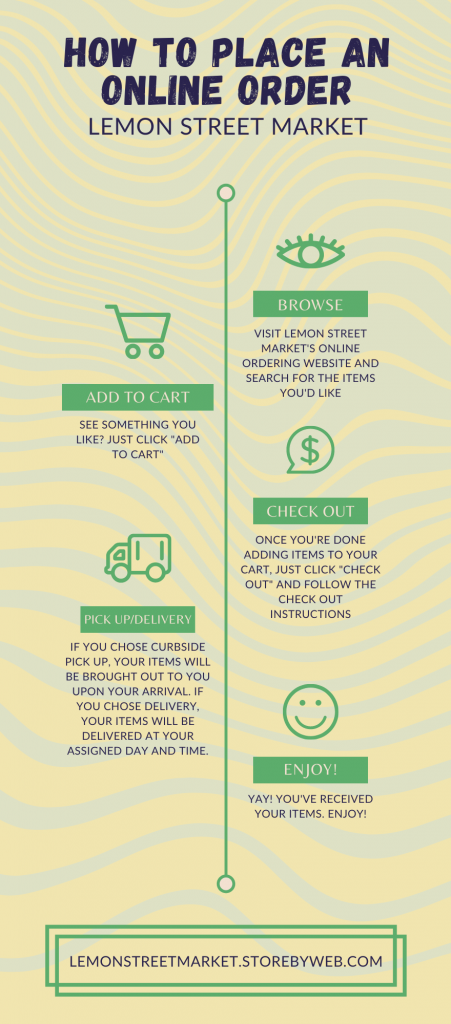 Additionally, Lemon Street Market has a fully functioning online website for those who may not yet be comfortable traveling to their in-store location. No matter who you are, Lemon Street Markets offers the perfect start to anyone and everyone looking to get started in their new eco-friendly lifestyle, while supporting small businesses in the process.
Key Stakeholders
Trish Haverstick: Owner
Trish Haverstick opened Lemon Street Market back in 2011. As a resident of Lancaster for nearly her entire life, it was only right she chose this location. Lemon Street Market is practically Haverstick's pride and joy, as it is a combination of the things she is most passionate about. The independent owner feels strongly about not only caring for the environment, but also caring for the people and community health. Trish Haverstick firmly believes that food justice and environmental justice can go hand-in-hand, and she makes choices daily in her store in hopes of working towards that end result of both.
Olivia Branch: Sustainability Manager
Another important addition to the team of employees working hard at Lemon Street Market is Olivia Branch. Olivia Branch recently transitioned into her brand new role as Sustainability manager of the market this summer. Branch's upgraded position allows her to take control of new eco-friendly initiatives for the store and its customers. Mostly focusing on the expansion of recycling options as well as composting, Olivia Branch is ready to take Lemon Street Market to a whole new level of sustainability.
More Lancaster Sustainability
The sustainability in small businesses throughout Lancaster, Pennsylvania does not stop there. Another example can be found in the form of clothing, instead of grocery items. Redeux Vintage, an independently-owned thrift store, practices sustainability by providing vintage clothes and accessories for purchase. Thrift stores such as this are the perfect example of being environmentally-friendly in your everyday purchases. Redeux Vintage is just one example of several consignment shops in Lancaster, Pennsylvania.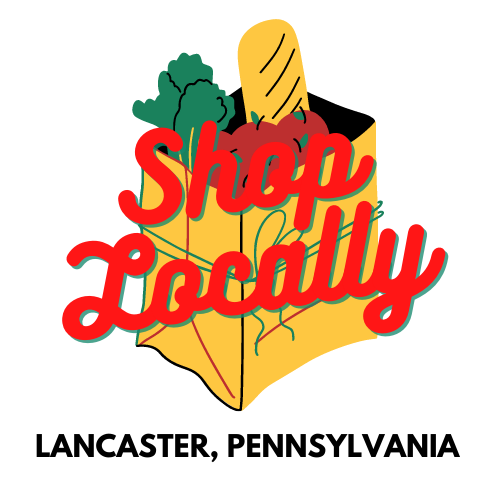 ---
References
Lemon street market. Lemon Street Market. (n.d.). Retrieved from
https://www.lemonstreetmarket.com/